aftertherockets
Snowflake cookies! With edible ball bearings! Thanks guys!!
HI I AM STILL ALIVE ALL EVIDENCE TO THE CONTRARY. I had this grand plan to finally post again after two months with a bunch of pictures from what I've been doing since September, because I have lots of them, but, uh, that didn't so much happen. Maybe later? Probably not?
Here, how about this at least: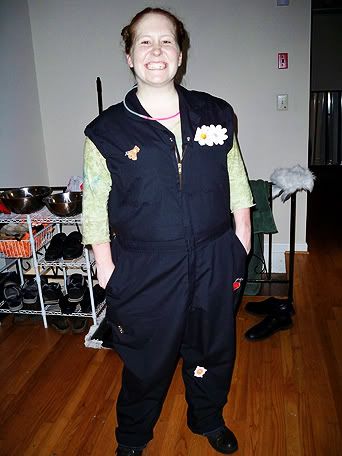 Nerd Halloween parties are the best.
What is up, guys? Anyone else still totally obsessed with Star Trek, or is that just me? (Seriously, I watch it at least once a week.) How kind of awesome were the last two Dollhouse episodes? How much did YOU cry during the last FNL episode? How much do I kind of not like any of my other TV shows lately? (A LOT, that's how much.)
HI, GUYS, HIIII!